Buttonwood Campground, Mexico PA
1
June 7, 2020 – 4:51 pm
Print
Camped here June 2020. Do you to COVID-19 restrictions most of the activities were closed. They have a wristband $20 per person it's good for seven days and covers I think all of the activities, water tubing on the Juniata River, laser tag, water wars, jumping pillow. Premium sites require a three day reservation. Other sites or day today. Unless it's a holiday. Each weekend has an activity schedule, but due to Covid restrictions currently nothing going on. Hopefully once in a green phase everything will be open. Golf carts are for rent 50-ish dollars a day. This is kind of nice because it is a large campground. There is a small town road that runs between the two sections of the campground. But they do have a crosswalk. We stayed in sight 87. Our friends stayed in sight 88. It was very easy to spend time together. The map makes it look like some of the sites are kind of small but the office knows the exact length of each site. Our site 87 looked tiny on the map, however it was 50 feet long. The distance between site 87 and the nearest bathhouse looks enormous, but it really isn't. There's lots for families and children to do including a fishing pond which is catch and release only. There are two playgrounds the playground closer to the swimming pool is larger. There is a very nice horseshoe area that is fenced in so that there aren't children running between it. Nice large doggie areas with doggy Pooh Becky collection and trash cans available and there is doggy parks that are fenced so that you can let them off leash. The lower section of the campground along the river is much flatter and more shady. The upper section which is on the same side as the office miniature golf course and swimming pool goes uphill somewhat but not in a horrible way , each site is mostly level on the parking pad. The upper section is not as shady it does have trees but they aren't quite as large as on the lower side. We had a nice breeze the entire time we were there and it was high 70s and a little humid one day but still very doable in the shade of our awning. The river is great for kayaking and tubing. It takes about an hour to float from the bridge that goes across the Juniata River to Port Royal back down to the campground. During normal times there is a shuttle from the campground to the drop in point. We had two families so there is parking at the drop in area and we simply parked one vehicle there and then the second vehicle we would walk back to our camp site , get the second vehicle and go get the first drop off vehicle. It was him I don't know mid thigh on an adult at the both drop in points and get out points so you could stand there and play if you want to. There's a lots of good places to go get food if you really don't want to cook and they're not far away within a mile or two. There's also a Dollar General in case you forgot something. And the store is at the campground is quite well stocked. If you don't have a wooden sign for your camper there is a nice little old couple that makes custom signs on the spot. They do take cash and credit cards. There's also for those of you who like wine a little wine station by the pool and they sell wine bottles for wine or wine slushy's. And they have lots and lots of hours available. We had a great time and will definitely go back.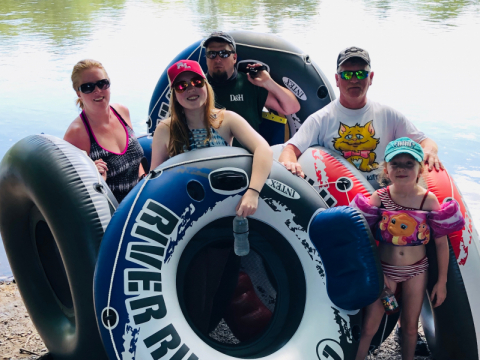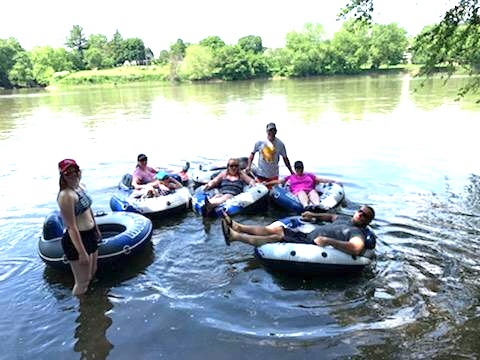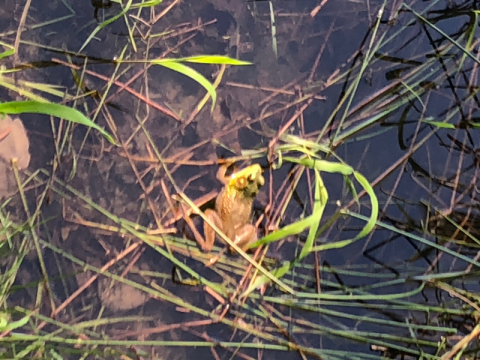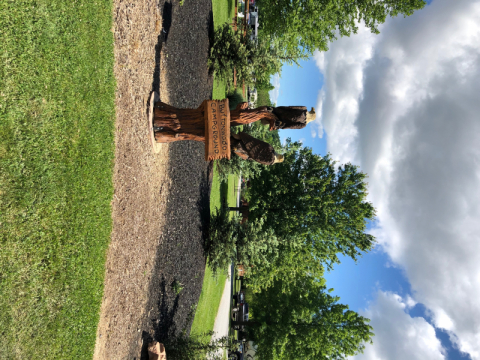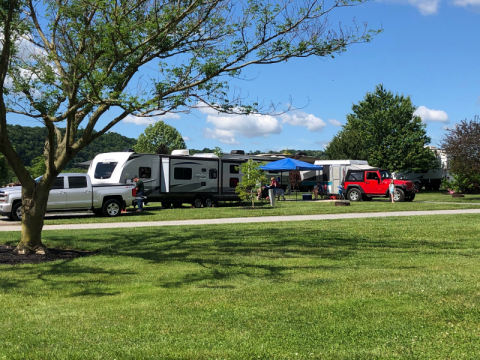 2
June 7, 2020 – 5:19 pm
Print
Oh, I almost forgot.  Across the River is a freight train track.  It is busy.  You will hear the train at all hours of day and night. Sometimes it does blow the horn. So, if loud noises bother you, you will want a site farther from the river. 
3
June 15, 2020 – 11:00 am
Print
So, my post needs some  edits for spelling.  I did talk to type.  Silly voice recognition! But can't edit from cell phone, so it is what it is. 
Forum Timezone:
America/New_York
All RSS
Show Stats
Forum Stats:
Groups: 6
Forums: 74
Topics: 3691
Posts: 36967
Member Stats:
Guest Posters: 3
Members: 2668
Moderators: 0
Admins: 2
---
Most Users Ever Online

769
Currently Browsing this Page

1
Guest(s)